LAMP

Hub SAP ERP Financial Service Offerings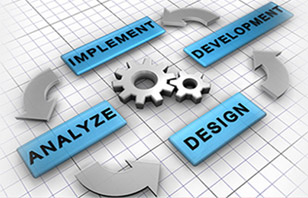 LAMP Hub Infosoft is the "one stop shop" for all your SAP Finance and Controlling needs. We are the specialized team of Chartered and Cost Accountants with deep domain knowledge, industry experience and unmatched SAP expertise in finance and controlling.
At our world class SAP Financial lab with Industry experts, we provide following solutions to help your Business grow.
End to End Implementation :
With our unique approach of onsite/offshore model will help our esteem customers to Implement SAP FICO Applications systematically and efficiently in a cost effective manner.
Application Maintenance and Support :
With our proven accelerators, we provide you a prompt and efficient Services.
Support services in maintaining your SAP FICO Applications. Our FICO experts will ensure your business continuity with 24/7 Supports.
We also provide expert services in revamping and redesigning your current FICO Solution and help you to reduce your pain points.
SAP Upgrade and Migration Services
Our FICO Experts will ensure you are comfortably migrated to higher versions of SAP using standard SAP Migration tools. We are one of the Indian IT best services experts in New GL
Corporate/End User Training
We have a high caliber team of qualified Chartered and Cost Accountant who are also best in class faculties. We impart regular Corporate and End User training for your SAP FICO users.
Quality Reviews / Audit Services
Our FICO experts perform regular quality reviews and auditing services for your existing SAP System and help you to overcome design issues to make optimum utilization of SAP-ERP.
SAP Reporting Services
Our experience says most of the Organizations captured required data at various stages in SAP, but data interpretation, Data integration and data visualization is an problem and hence organizations fail to generate
Statutory Reports
Legal and Compliance Report
Ad hoc Reports
From existing SAP implementation. With the help of our Industry expert team we will help your organization to overcome this problem.